Where my dad, uncle, aunt and three cousins were imprisoned during the war…
Minidoka Pilgrimage's Blog
http://magicvalley.com/article_d438f39c-c0dc-11e1-92fe-0019bb2963f4.html
Frank Yamagata worked the land, helped build Intern camp — to provide for his family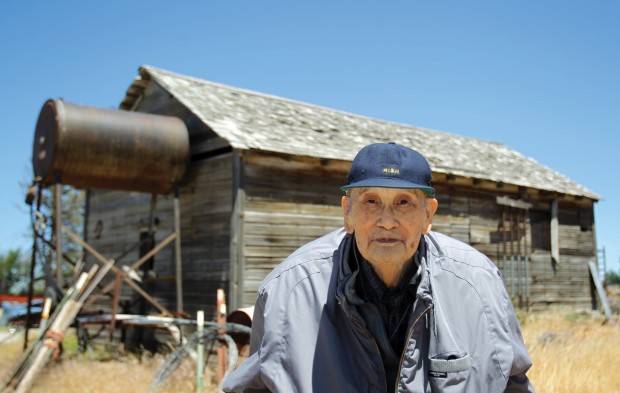 TWIN FALLS • Frank Yamagata was 24 when Pearl Harbor was attacked in 1941. Yamagata wanted to join the army and defend his country, but his family believed his duty was at home being a farmer.
"I didn't mind being a soldier," Yamagata said. "I kind of wanted to go; it was an adventure. When you're young you never considered you might die."
Yamagata, 94, lives in a Twin Falls assisted living home. The back that once worked 160 acres of farmland is now hunched over a walker as he shuffles through the hallways near his room.
Yamagata, a second-generation Japanese-American…
View original post 794 more words